The following companies offer scheduled oil spill training courses. This list is not comprehensive, you could also contact your local response contractors or response agency.


OHMSETT, Leonardo, NJ
Tel:+1 (732) 866-7183 Fax +1 (732) 866-7189 Web
Ohmsett Oil Spill Response and Strategies Training
http://www.ohmsett.com/registration.html

Elastec Inc, Carmi, IL
Tel:+1 (618) 382-2525 Web
Annual Oil Spill Workshop ( Inland )
Oil Spill Response Ltd, Lower William Street, Southampton, SO14 5QE, UK
Tel : +44 (0)23 8033 1551 Fax:+44 (0)23 8033 1972 Web
Interactive Oil Spill Training Center Inc. / Capilano College Continuing Education
Tel: 1 (604) 922-4522 Fax: 1 (604) 926-1431 Web
Texas A&M National Spill Control School, Corpus Christi, Texas 78412
Tel: (361) 825-3333 Fax: (361) 825-3337 Web
Oil Spill Response in Ports & Inland Waterways
Shoreline Cleanup Assessment Team
National Oceanic and Atmospheric Administration (NOAA), Seattle, Washington Web
Science of Oil Spills (SOS) Classes See web link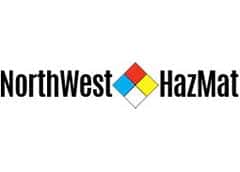 Northwest Hazmat, Springfield, OR 97477. Tel :1-800-597-1323 Web
Spill Response Training
Cedre – BREST CEDEX 2 – FRANCE
Tel: + 33 (0)2 98 33 10 10 Fax: + 33 (0)2 98 44 91 38 Web
Full compliment of courses offered See web link
Center for Marine Training and Safety, Galveston, TX 77554. Tel: (409) 740-4850 Web
Coastal Oil Spill
Freshwater Oil Spill Training
IESMC, LLC Aledo, Illinois. Tel: (309)756 2292 Web
HAZWOPER Training
About Us
cleanupoil.com is a unique web site that offers unrestricted access to key information required by oil spill responders. This free access encourages viewers to come back time and again, this shown by the large number of user sessions we experience every month.
Why not take advantage of this high level of interest and get your company in front of all these spill professionals!
cleanupoil.com does not only rely on the internet for promoting awareness, you will find us at trade shows, conferences and exhibitions specializing in oil spills and hazmat.