The Little Black Book
OF OIL SPILL CONTRACTORS
Attention Contractors! - Work has started on the 9th Edition, Send us your corrections and additions.
What you see on this site is what will be printed. We do our best to verify that companies listed are able to offer emergency oil spill services, however we also rely on the oil spill community for information and feedback. If we have missed anyone or you spot a mistake please contact us, this directory is valued by responders' when dealing with oil spills.
Approximately fifteen thousand books have been distributed throughout the oil spill industry over the years.
Signup to our mailing list
The 8th Edition was published in 2019, The Little Black Book spans 118 pages and lists the contact details of over 1,200 oil spill cleanup contractors in more than 50 countries.
Cleanupoil.com has been serving the oil spill community since 2001, we are continually updating the content of this site and have been working to enhancing the listings with a brief descriptions of the services offered. We hope you find this added content useful.
Copyright 2001, Cleanupoil.com. Effective date of registration 22 October 2001, Reg: TX 5-594-966. All rights reserved
SINCE 2001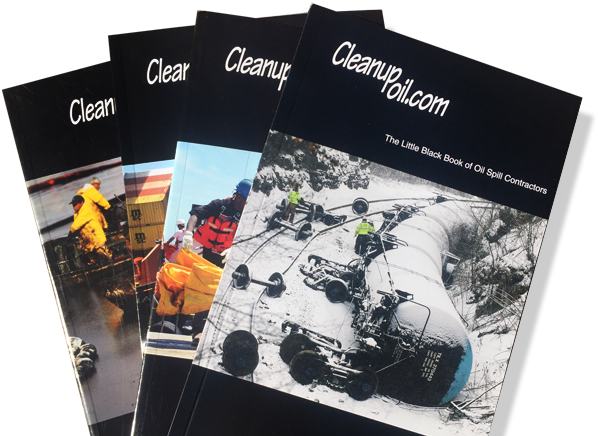 This directory has been in publication since 2001 and is the only directory dedicated to listing oil spill contractors Worldwide.
The 9th edition will be ready in 2024.